fuckyeahkillswitch asked: Btw did you receive your album yet?
4 tags
Album Review: Killswitch Engage - Disarm the...
It has arrived. The highly anticipated follow up to Killswitch Engage's 2009 self-titled album has finally hit the shelves. So was it worth the wait? In one word: yes. I was a little worried when a track called "No End in Sight" leaked a few months back. It wasn't bad, but I just kept hoping that this wasn't the sound on which they were building this next album. Killswitch fans, there is nothing...
3 tags
5 tags
My Killswitch Engage Top 10
We are but five days away from the ever-anticipated release of the sixth studio album from Killswitch Engage, Disarm the Descent, and I am fucking stoked. My buddy just did a top 10 for a REAL blog (you know, one that people actually read), as he has a brand new metal column there called Garden State Headache. After reading his, I felt challenged to do my own top 10, since I never really even put...
"My soul was weak within me Can't run from this destiny Just give me your mercy..."
– Times of Grace
4 tags
Quarterly Update
I seriously feel like I get to this blog, like, four times a year. Well here I go keeping my loyal followers (a.k.a. all the people I don't even know that ready my stuff since barely any of my actual friends still use Tumblr) happy.  Well, on the good side of things, we're buying a condo! We should be moving back to Jackson hopefully within the next 6-8 months. We're under...
3 tags
She only reveals what she wants you to see...: The... →
Since I couldn't reply over 250 characters, I figured I'd reblog since you know I sell supplements for a living and would probably comment on this.  I've tried a bunch of different methods for weight loss/keeping fit, and while some have worked and some haven't, I've always preached the same thing to people (even when I haven't necessarily practiced myself, but...
5 tags
Album Review: Soundgarden - King Animal
This was a very highly anticipated listen for me. Having grown up just *after* the grunge era in music, I relied on my parents for this particular category in my music interests. I have always praised my dad for having a good taste in music, and Soundgarden was no exception. So naturally, Down on the Upside and Superunknown found their way into my iTunes as I grew up. And since their breakup in...
I have decided to grace you all with my...
It's been quite some time since I updated this bitch. Definitely got some stuff on my mind, stuff that needs to be posted. You should all know that I wrote this ridiculously long and detailed post about politics (and you, part three FYI), and then the election happened. So now everything I wrote is kind of irrelevant. Not really, but it made more sense pre-election. So I probably won't...
4 tags
So as another season comes to a close...
Well, for Mets fans this season has come to a close. For some fans, the best part of the season is only beginning. But for us fanatics of the blue and orange, we are relegated to sit out yet another playoff run. So here's what went right: - Our newly appointed ace R.A. Dickey went 20-6 this year, and our only remaining hope for 2012 is to see a Cy Young awarded to him before we enter...
Cut Cycle: Commence
It is September 9th. This morning I weighed 235 lbs. Over the last three or four months, I've put on about 10 lbs between lifting, and generally not eating well. My new goal is to be 199 lbs by November 9th. Yes, 199. Not 200. 199 will feel better. Back to low carb/high protein, a couple of supplements, and now that I'm hitting the gym I should be able to do this. Wish me luck...
5 tags
Sad
It made me truly upset to see the headlines this morning. Everyday people further amaze me, showing more and more what we're capable of doing. And it's generally never anything good. For those who don't know, in Colorado last night a guy my age shot up a midnight release of the new Batman movie. Killed 12 people and hurt at least 50 more. No motivation. Entirely random. I had...
fuckyeahkillswitch asked: Oh you have a When Darkness Falls tattoo? Did you put up a picture before?
5 tags
For the record
I would rather have a President that was born out of the country who is better at running shit than someone born in America that doesn't know what the fuck they're doing. First Obama has to prove he's a citizen. Now Romney isn't even President yet and they're trying to put him into the same boat. If we spent nearly as much time revamping our...
3 tags
Consumed by Routine
Almost spelled Routine "Routein". I guess that's what happens when you eat too much protein. Or protein consumes you. I don't know. Well, by taking that last step a couple weeks ago by joining a gym, I think my wife and I have officially fallen into that "settled adult" routine. Work. Eat. Sleep. Gym. Work. Do it all over again. At least we're trying to...
11 tags
I don't think I'll ever understand this.
It seems like such a simple concept, but why can't we all just love one another? Why do people have to hold grudges? Fight with their own flesh and blood? Go so far as to hate them, and call them names? Every single day it's something new. Whether in my own life or on the news. In politics. On Facebook. So-and-so is not supportive of gay marriage. Why not? This person murdered this...
Soapbox judgment
So I had to write about this somewhere since it still pisses me off and the asshole left my store like 20 minutes ago. We're asking for donations for a cause that supports malnourished children and pregnant mothers around the world, so I have this customer dressed in a business suit, shopping for pricey sports nutrition stuff and I ask him for a dollar donation. He chuckles, and says...
Link to my new health/wellness blog- FOLLOW IT :) →
So...
I'm thinking about writing a health/fitness blog. Stuff about supplements, maybe workouts, updates on health studies, stuff like that. Thoughts?
1 tag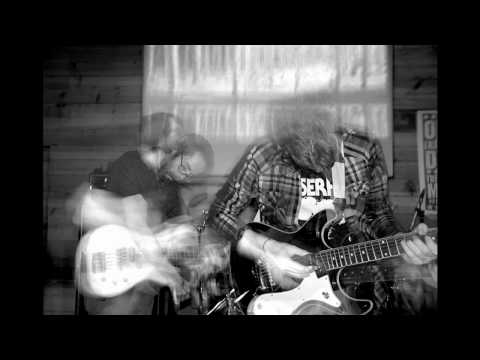 2 tags
Mets are 4-0 to start the season off
You don't need a payroll over $100 million to win. Just a little heart. Let's go Mets.
3 tags
"We'll sneak out while they sleep And sail off in the night We'll..."
– Rise Against, "Satellite" 
Life Update
I really should do these more often. Oh well. Since I am off work today unexpectedly (hurray for corporate deciding against visiting good ol' Jackson), I have ample time to catch you all up on what my life is all about lately. I painted my rims last week. It took me 6 1/2 hours in total, but worth it: Also, we went and saw the Hunger Games. Twice. It was fantastic. It's...
5 tags
Betrayed by the Internet
Last night I couldn't fall asleep. I have become reliant over the past couple of years on a sensation called ASMR (autonomous sensory meridian response) in order to relax. This form of relaxation, for lack of a better phrase, knocks me the fuck out. Now for those unfamiliar with ASMR, it is essentially a tingling sensation in the top of your head which generally reaches your fingertips and...
4 tags
We are doomed. →
I've never watched this show. I didn't know it even existed until I saw this article on IMDB. But this truly disturbs me, not that it was cancelled, not the actual reason it was cancelled (poor network performance). But the response to it: a Christian group in Florida said that "[the show excluded representing] many Islamic believers whose agenda poses a clear and present danger to...
4 tags
3 tags
Mustang Wish List
1. Decklid blackout panel 2. Black aluminum grille 3. Black taillight trim 4. Push button ignition 5. Eibach lowering springs 6. BAMA power flash tuner 7. Boss style hood decal
3 tags
Jesse on the future of KsE →
I am fucking psyched for their next album, cannot wait!
3 tags
2 tags
2012: A Year in Advance
So I've seen a lot of people posting "The Year in Review" for 2011, and I was thinking about doing the same. But I have decided ultimately to wash my hands of the year altogether. It is 2012. It is a new year, and it has already started off with a bang, so I may as well keep encouraging positive change for the next 11 months and 11 days. Well, to recap what has happened thus...
New Car
Followers also on Facebook, you knew this was coming. Today I got a new car. I found this one online over the weekend and I planned on looking at it today on my day off. I kept getting my hopes up and I was anxious as hell to go today. But a couple hours of trade appraisal and negotiation and I have the newest car I've ever owned. Statistics time: it's a 2010 Mustang GT, 5-speed, and...
1 tag
Great fucking week so far. Just keep piling it on life, I fucking appreciate it.
5 tags
ABunchOfReviewsCrammedTogether
Gotta catch up on some reviews. I really don't feel like doing an extensive review of each of these, so I'm going to just cram a bunch together in one post. Here goes. ALBUMS Machine Head - Unto the Locust Solid album, pretty typical MH record. Not really anything new from their previous release (The Blackening), but just kind of a lot of the same. Worth a listen, title track...
2 tags
Mets Update
Okay, so this has been a pretty eventful off-season thus far. Just some updates on what the Mets have been doing. I'd like to begin by revisiting the things I said previously that the Mets needed to succeed in 2012: 1. "Re-sign Jose Reyes." Well that didn't happen. And I have mixed feelings about this. I mean, sure he had a history of injuries. But he did just win the NL...
5 tags
Retail has made me hate the holidays
Remember when you were a kid, and as fun as Halloween was, and as good as Thanksgiving food was, you couldn't wait for those holidays to be over, so we could get to Christmas already? I miss that feeling. As a child, you were always in the spirit. You didn't even need to decorate the house, or make a wish list, or hear "Jingle Bells" for the first time to be ready for the...
2 tags
Thanksgiving
This Thursday will be my 23rd Thanksgiving that I have experienced in my lifetime. I believe that I have the right to say that I've lived through more struggle than the average 23-year-old. I know what it was like to grow up poor. I have friends with similar stories. I have lived in motel rooms, with relatives, been thrown out of said relatives' houses, even flirted with homelessness...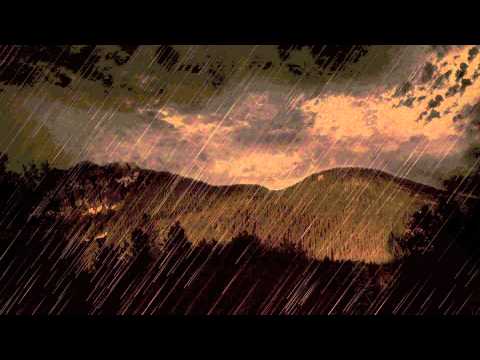 5 tags
Crazy Dream
So I keep having these ridiculous dreams. Possibly from watching too much fucked up TV, or maybe from eating fast food not long before going to bed, or any combination of the above. But I digress. I had this dream last night. I was in my store, which is not an unusual place to be in a dream as I spend more time there than basically anywhere else, including my home. I'm pretty sure it was...
Things I accomplished this past weekend
- Another successful trip to the ski house (bachelor party reunion ftw) - Watched a friend slide down a mountain - Watched a friend's iPhone slide down a mountain - Formed a band called catskillcairo - Found out there is a car dealership named Bill Fuck Chevrolet - Found out that I suck at You Don't Know Jack - Drank 12 year old Jameson whiskey - Partook in maple syrup whiskey...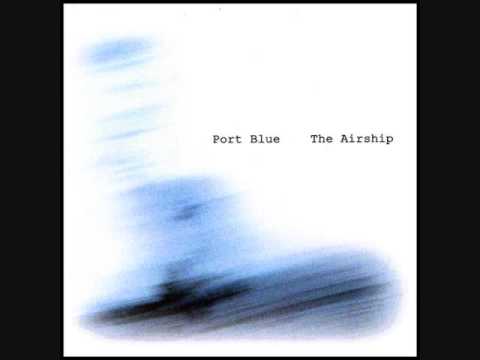 fuckyeahkillswitch asked: You're welcome! And hmmm I was actually going to see them in Sayreville once and in Camden. I ended up seeing them in the medowlands for the first time :D T'was awesome. And wow that's a lot of times. Ever got to see Jesse perform?
2 tags
Update, or whatever
I have to be on a conference call in 15 minutes. Gotta love working on my days off. Figured I would offer a life update since I haven't done much of that lately. Some brief highlights: I have further expanded my ability to maintain cars by changing out a leaking radiator hose last week. It went surprisingly smooth. I have decided against leaving my job. I want to stay in the health...
5 tags
Metal fans are such a friendly bunch...
I feel like it's so rare that I find a metal-head in my day-to-day life, that when I see one it just puts a smile on my face. I was wearing my Between the Buried and Me t-shirt today, and I went to Target. On my way out, I see these two guys, one of which is wearing a Chimaira t-shirt. As I pass him, he yells to me, " I LOVE YOUR SHIRT, MAN!" All I could say was, "I love...
I almost forgot what it was like to sleep.
It has been two weeks and a day since my last day of working my second job. I have slept more in two weeks than I remember sleeping in months. I have only consumed one energy drink since then. This is what rest feels like. And with that rest, still comes this uneasiness…I am preparing to possibly change my career path. I still truly do not know what I want to do with my life. I am in the...
4 tags
What the Mets need to succeed in 2012
So the season is over. Mets fans such as myself don't know what October baseball is. If we weren't such fans of baseball in general, we wouldn't even know that this sport had playoffs. That broken-heartedness put aside, it's time to talk NEXT YEAR. A pretty common thought in a Mets fan's mind. For the most part, I am happy with the Mets' new management. Now...
4 tags
Kory's Metal Music Update - September 2011
Well it's been awhile since I talked about music that I actually give a shit about. So here goes, what's going on in the world of metal music as of now: - Killswitch Engage is back in the studio, expecting to release a new record in early 2012. No real details yet, but here's to hoping they take a step forward from their last album. The track "My Obsession" was...